Discovering…
To learn about and enjoy the taste of genuine tradition.
Tours and Tastings
Masseria L'Astore offers several services to guests including horse riding, Salento cooking classes and tastings of local wines and organic oil produced by the farm "L'Astore Masseria" to which you can accompany principals of Slow food products Apulia as capocollo of Martina Franca, the cheese horse podolico, Altamura bread and red onion of Acquaviva.

The best place to enjoy a good wine remains his place of birth. L'Astore Masseria organizes wine tasting courses where you can delve into the world of wine, learn about his homeland and his metamorphosis.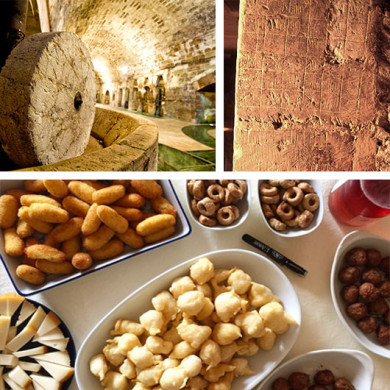 Wine and Cuisine
The wines of L'Astore can be tasted accompanied by the traditional cuisine of Salento, simple, tasty, where every dish tells a story of the past of this land to the rhythm of the seasons and with production at zero km from the family from the garden.